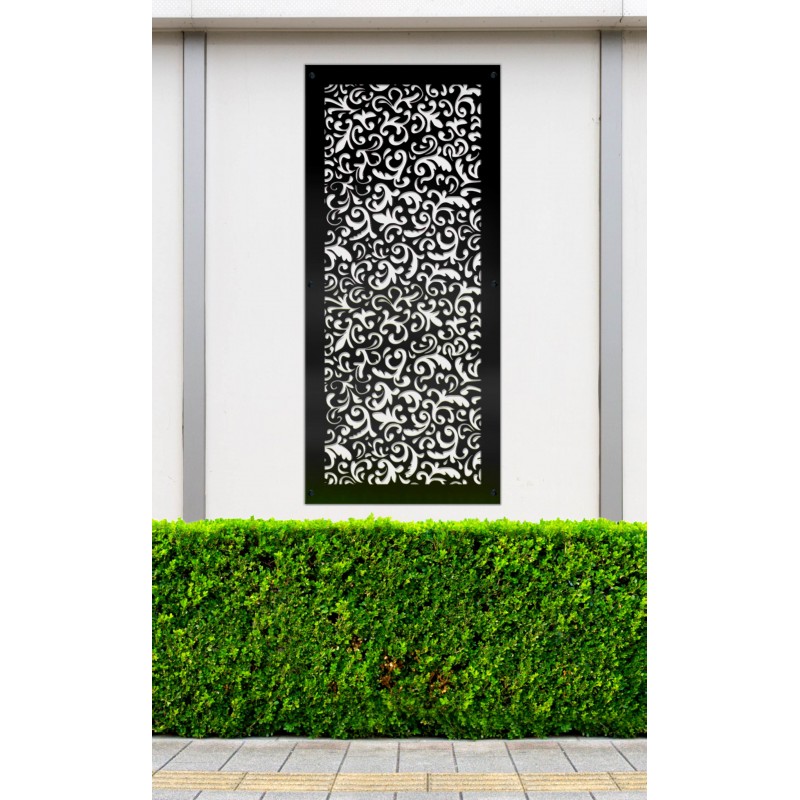  
Openwork pergola garden panel SWIRL2
Decorative metal panel with an abstract pattern. Garden decorations made of metal give many arrangement possibilities.
The metal wall can be mounted on posts, on the wall, individually or in packages, obtaining a garden screen dividing the space into zones
The panel is mounted on two posts, dug into the ground and secured with concrete. In this way, you can arrange the space in the garden by separating the recreational part from another zone or simply decorate a given part.
1800x800mm
bends on the edges for mounting rails
material thickness 2mm
galvanized
black powder coating.
The decor can be made in a different RAL color for an additional fee.
mounting rails ordered separately for an additional fee.